About the applications
Necessity is the mother of invention. Or convenience, in some cases. These are Windows applications that I've written mostly to help me with the things I work on, but you might find them useful, too.
While these applications run stable on my system, they are provided as-is, and I cannot take responsibility for blowing up your system in the unlikely event that they do.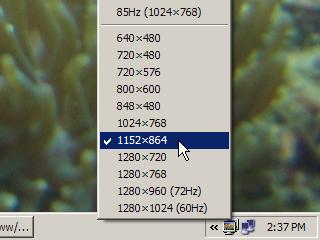 A twist on the old Microsoft QuickRes power tool, this utility is a tray icon that lets you tweak both monitors in a dual-monitor setup. Very handy for laptops.
System Requirements:
Windows 2000, 2003, XP or Vista
Two monitors attached to the computer
Installed video drivers for your graphics card(s)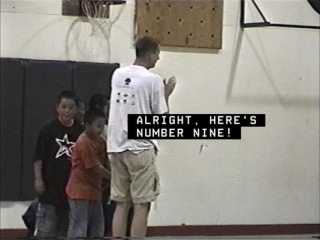 A tool that lets you add closed captions to your DVD projects.
System Requirements:
Windows 2000, 2003, XP or Vista
DirectX 8 or higher
800x600 minimum screen resolution